New floral displays in Amersham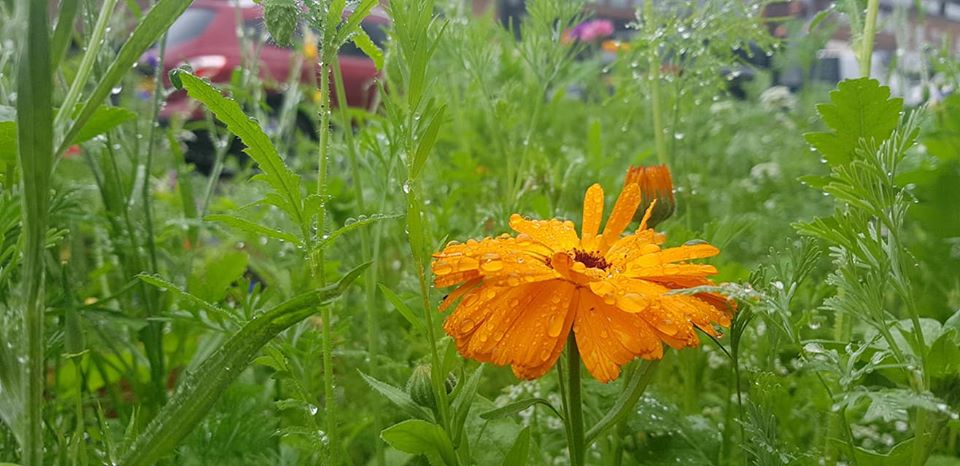 Despite being in 'lockdown' we were very keen to continue to 'bloom'. As such we had to look at ways in which we could keep our momentum, whilst working in isolation.
One such initiative was to create planters using old pallets (thanks William Scott), which were distributed with wildflower seeds, to volunteers and Council staff.
These recycled planters have now been collected and grouped together outside the sorting office in Hill Avenue, creating a mini 'wildflower meadow'- …a wonderful 'splash of colour'!
It is with pleasure to announce that on Friday we will welcome back our dedicated team of volunteers who will continue to assist the Town Council's efforts to enhance Amersham.
A huge thank you to all the residents and visitors who have been so supportive over the past three months. The Town Council has worked hard to ensure that Amersham continues to shine and your comments have been an inspiration.
Thank you from the Town Council team- staff and councillors.