Memorial Gardens Watering System Works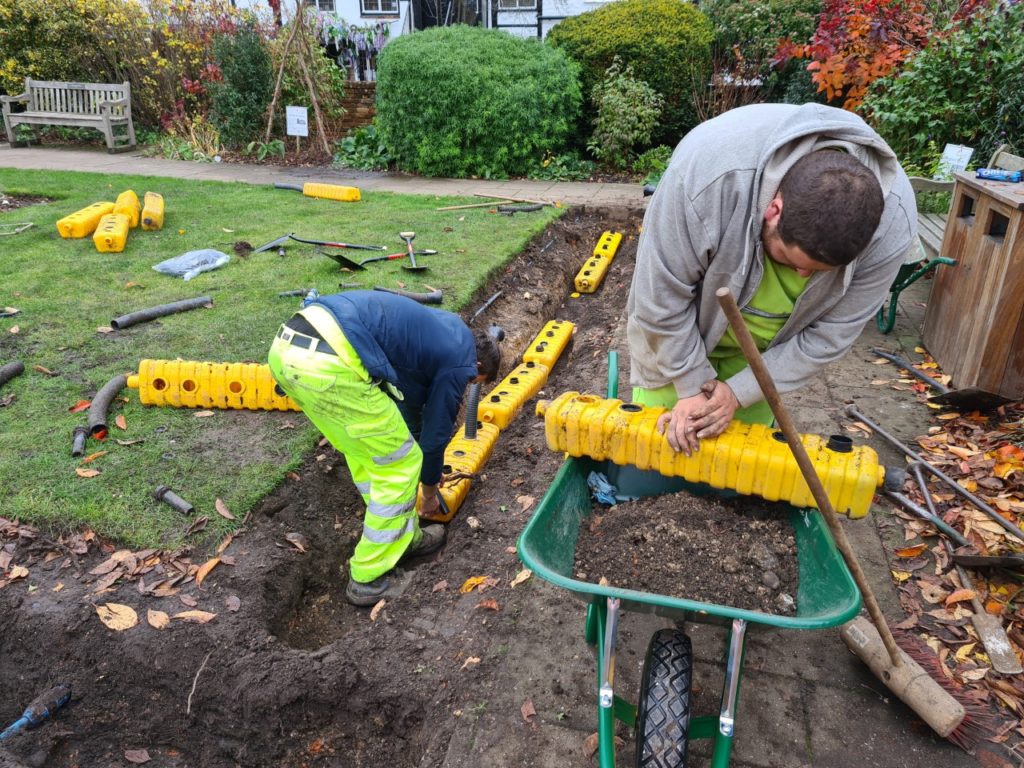 Please bear with us while we refurbish the watering system in the Memorial Gardens.
The irrigation system, first installed in Feb 2016, provides an efficient way to water the plants, reducing the requirement for surface watering. The system, comprising of underground reservoirs, forms part of our efforts to bolster our environmental responsibility.
As part of the refurbishment we are going to add compost that has been processed by the eco green composter, mentioned in our previous post.