MEMORIAL GARDENS – THE PEACE GARDEN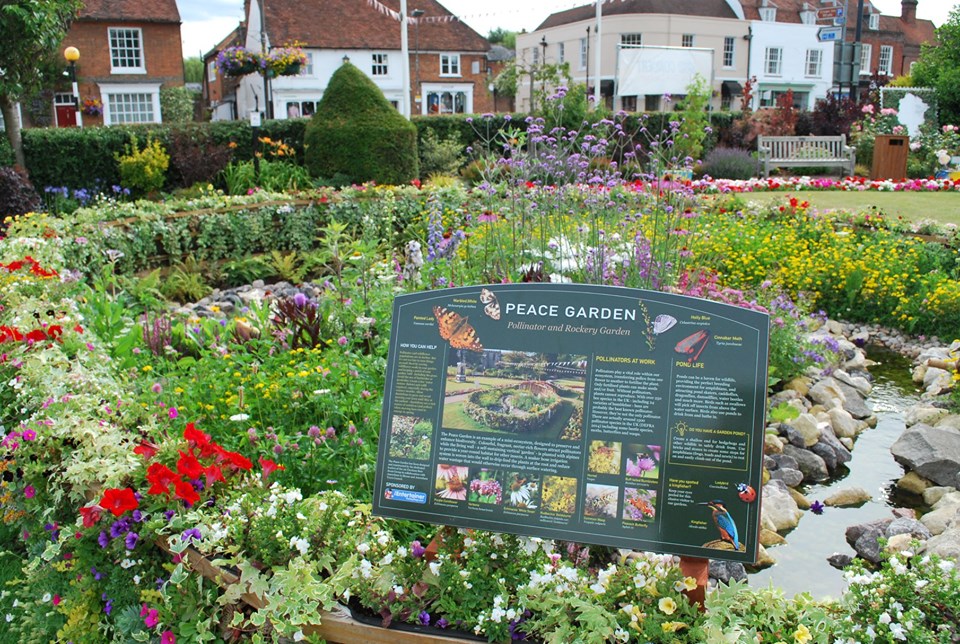 THE PEACE GARDEN IS NOW COMPLETE!
It is with absolute pleasure to announce that after two months of digging, landscaping and planting, the 'Peace Garden' is now complete.
Following last year's commemorative display, we wanted to create something very different that was innovative, interactive and educational. The Peace Garden includes a waterfall, bridge, planted wall and pollinator bed.
The Town Council would like to thank Andy Honour and the committed leaders from the 1st Chesham Bois Scout Group, the bloom volunteers and of course the Town Council staff for collaborating to create this inventive garden from design through to completion.
Of course, our stunning Memorial Gardens displays wouldn't be possible without the support from local businesses. Immense gratitude to Gary Grant and The Entertainer for sponsoring the Peace Garden which we intend to keep for the foreseeable future.
Please feel free to take a trip to the gardens to enjoy the display.