Kids' Pumpkin Growing Competition – Winners Announced!
Each year local resident Peter Dale sows pumpkin seeds for a 'Guess the weight' game at Heritage Day, and as of last year started a kids pumpkin growing competition.
This year was no exception with 7 local children working hard to grow the best pumpkins, and we're pleased to announce the winners for 2020!
Arjan (on the left) got the 1st prize with a 29kg pumpkin and Harai (right) was joint 2nd.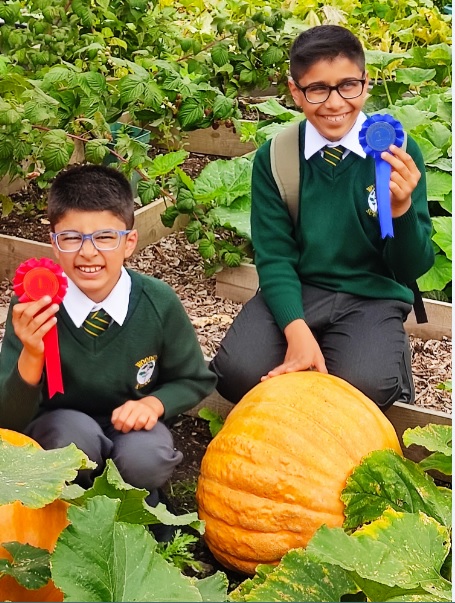 Thomas got 1st prize for best looking pumpkin and joint 2nd for the heaviest. Well done to the winners and to all those who took part!