HS2 Petition Presented to Commons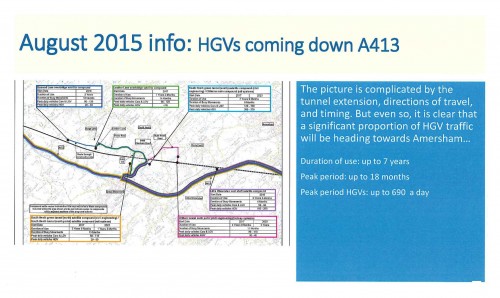 A petition from Amersham Town Council was presented on 23rd September 2015 to the High Speed Rail (London – West Midlands) Bill Select Committee. ATC's petition was one of many dealing with the issues in relation to tunnelling in the Chilterns AONB. Bucks CC has prepared a useful summary of this phase of petitions (PDF, 1.8MB). It lists the main 'asks', listed in order of preference:
Fully bored tunnel, edge to edge through The Chilterns.
Extension to the existing Tunnel and the Green Tunnels through The Chilterns.
Additional noise and visual mitigation measures effective in the operational phase;
Construction phase mitigation measures, such as traffic control and air quality.
Amersham Town Council's detailed petition endorsed all these concerns, but concentrated in particular on the extremely adverse impacts on above-ground construction on the Amersham economy and community, and on key services. In particular, we expressed frustration at the failure to develop a construction logistics strategy to deal effectively with the spoil the project will generate, or the materials it will require. Further congestion of already busy roads and excessive levels of air pollution are inevitable.
Click to download a copy of ATC's September 2015 petition (PDF, 5.9MB).
Click here to view Amersham Town Council's earlier Petition.