Get Snapping!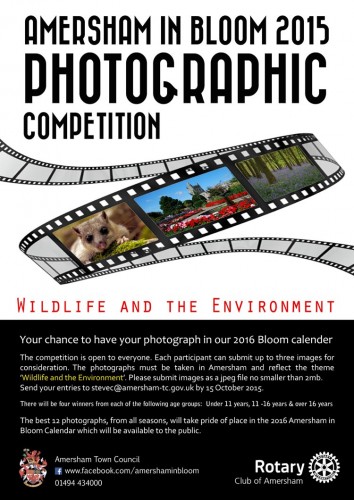 Get snapping…and have your photograph in our 2016 Bloom Calendar.
The competition is open to everyone. The photographs must be taken in Amersham and reflect the theme 'Wildlife and the Environment'.
The best 12 photographs, from all seasons, will take pride of place in the 2016 Amersham in Bloom Calendar which will be available to the public.
Please submit your entries to stevec@amersham-tc.gov.uk
The attached images are some of the fantastic entries we have received so far.