Floral Displays For Our Road Signs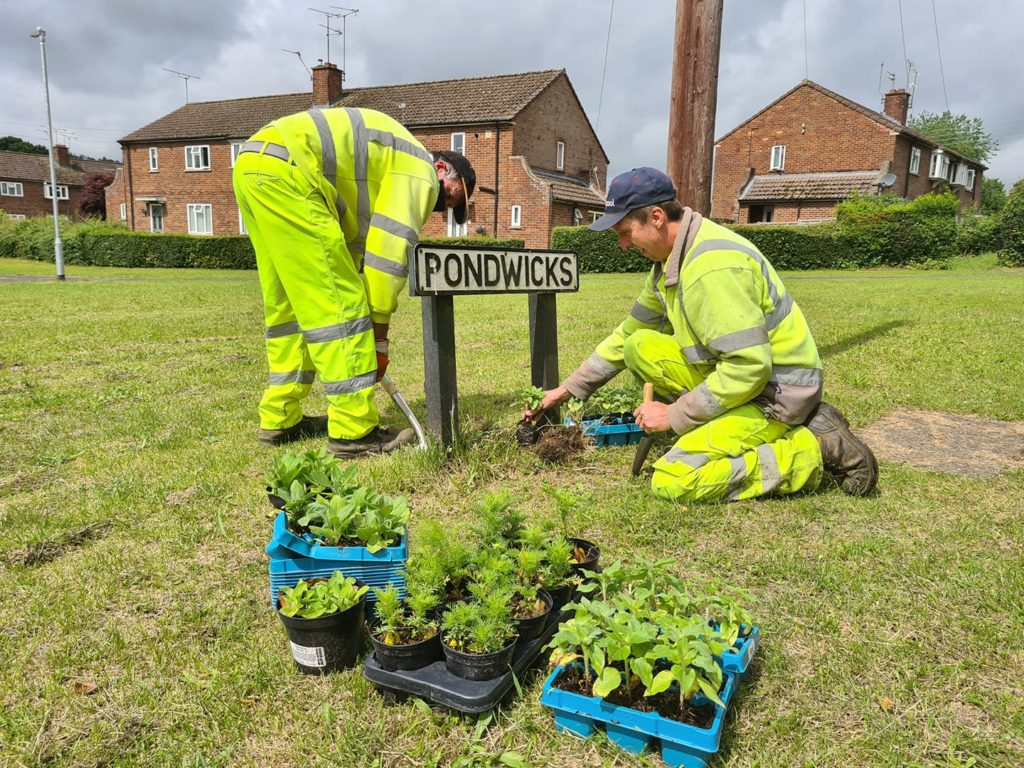 The volunteers and Town Council staff have been busy planting beneath the road signs around town – a initiative that Amersham has become synonymous. With a mixture of rudbeckias, sunflowers, cosmos and antirrhinums, we are hoping for a colourful display this summer.
If you happen to live close to a road sign that is planted, please lend a hand by popping a can of water over the plants … most notable in dry spells. Thank you.