First two band concerts postponed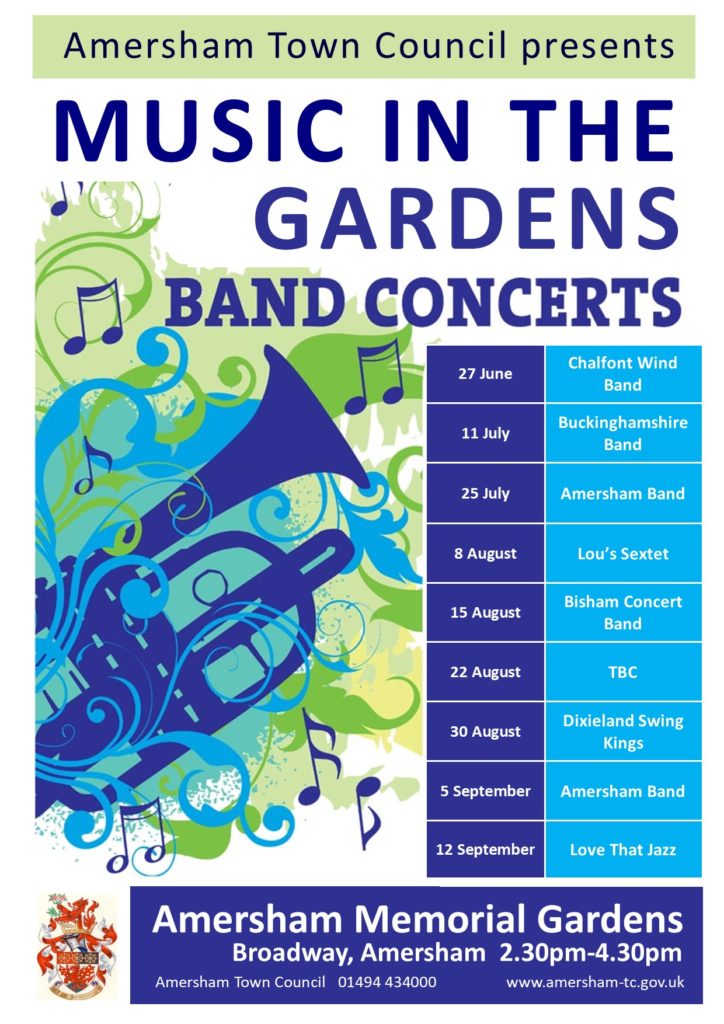 It is with regret to inform you that the Town Council has taken the difficult decision to postpone the first two band concerts that were due to take place on 27th June and 11th July. This follows the decision from Government to delay the lifting of restrictions until 19 July.
As such, the 2021 band concert season kicks off on Sunday 25th July with the Amersham Band.
The full list of band concerts is included below-
Sun 25 Jul – Amersham Band
Sun 1 Aug – TBC
Sun 8 Aug – Lou's Sextet
Sun 15 Aug – Bisham Concert Band
Sun 22 Aug – Miles Nottage
Mon 30 Aug – Dixieland Swing Kings
Sun 5 Sep – Amersham Band
Sun 12 Sep – Love That Jazz
Sun 26 Sep – Chalfont Wind Band
We apologise for any inconvenience caused.