COMMUNITY TREE PLANT – Sunday 24th March 2019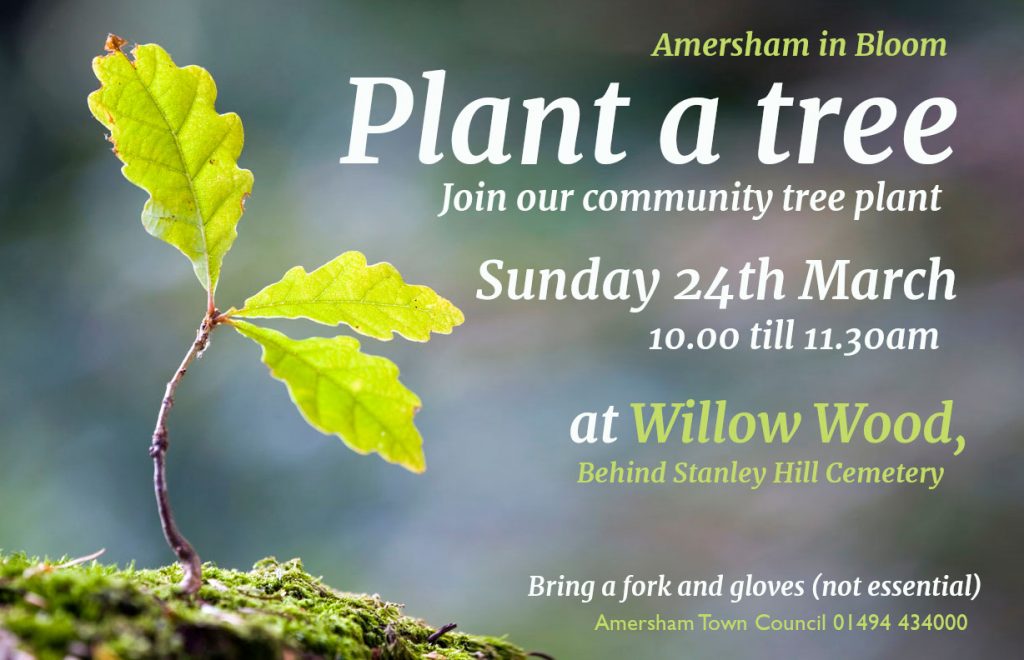 COMMUNITY TREE PLANT – SUNDAY 24TH MARCH 2019
We're pleased to announce that the Town Council through the Amersham in Bloom initiative are holding a community tree plant on Sunday 24th March at Willow Wood (behind Stanley Hill Cemetery). Planting will start at 10.00am and ends at 11.30am.
Access to Willow Wood is through the cemetery or via the footpath beside the cemetery entrance. All are welcome to come along and plant a tree! If you can, bring along a fork & gloves (not essential).
We hope to see lots of you there!!