Community Tree Plant – Monday 3rd May 2021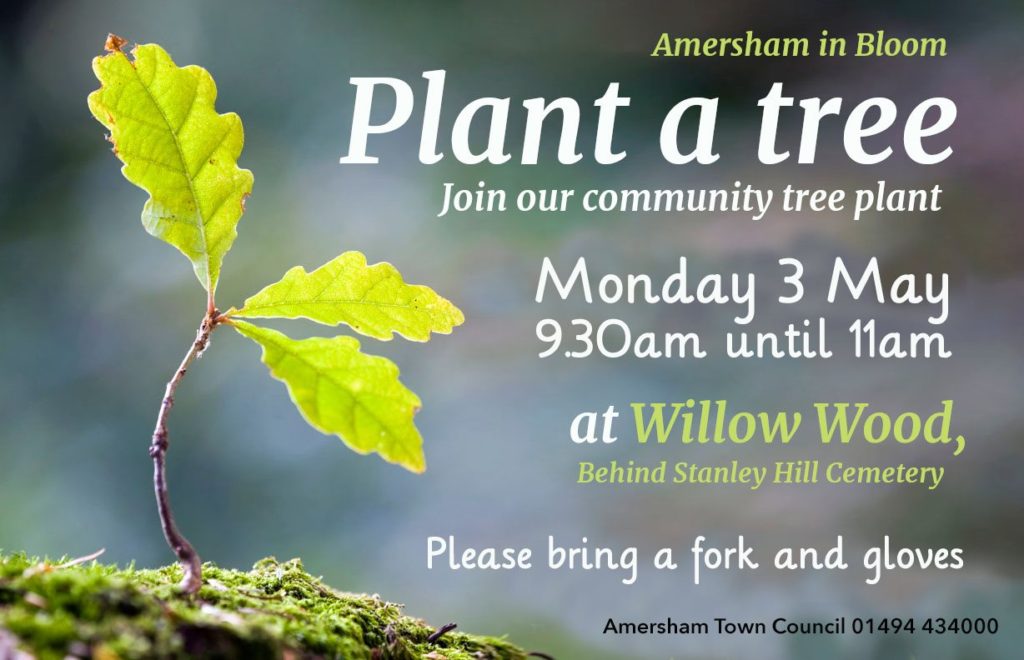 We are delighted to announce that the Town Council is holding a community tree planting event between 9.30am and 11am on the May Day Bank Holiday at Willow Wood.
With just 300 trees left to plant – completing a legacy project which has seen 6,000 trees planted in Willow Wood over the past eight years – we hope you will join us. All are welcome and together we can do our bit to help the environment.
All we ask is that you bring a fork and pair of gloves.
Access to Willow Wood is through the Stanley Hill Cemetery or via the footpath beside the cemetery entrance.Tree planting is a great way to reduce the impact of carbon emissions and positively contribute to our environment.