Community Carol Service 2023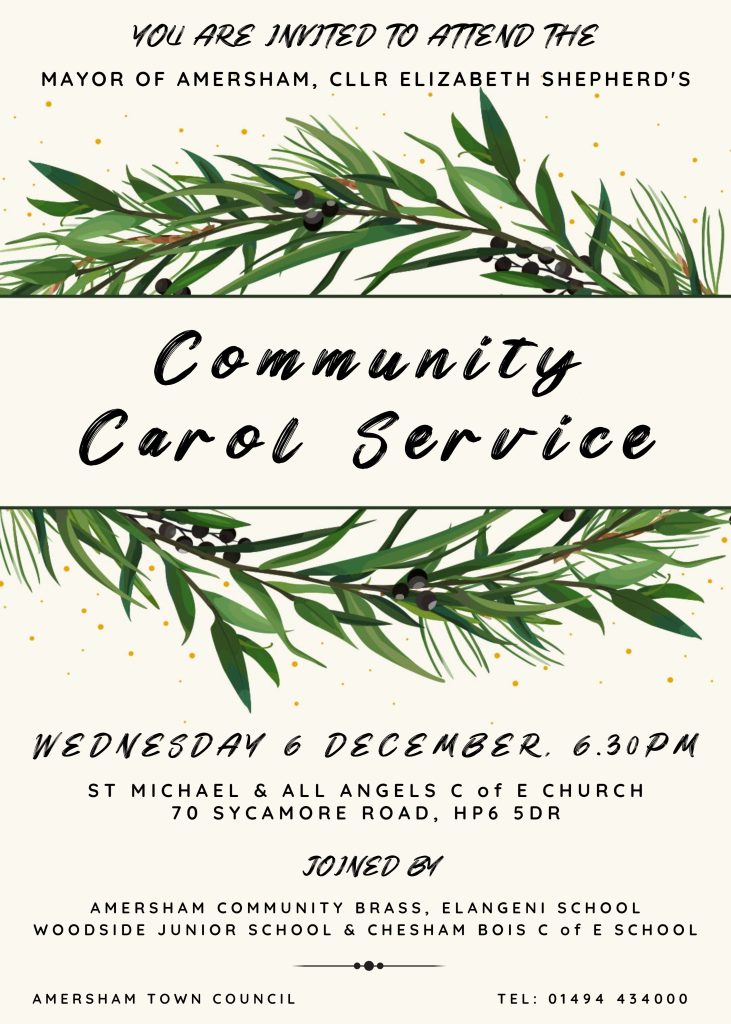 The Town Mayor, Councillor Elizabeth Shepherd is pleased to invite residents to the Amersham Town Council Community Carol Service, taking place on Wednesday 6th December 2023 at St Michael & All Angel's C of E Church, 70 Sycamore Road, HP6 5DR, commencing at 6.30pm.
The event is free to all who wish to attend, and will feature performances by Amersham Community Brass, Elangeni School, Woodside Junior School and Chesham Bois C of E School.
Seats are limited and on a first come first serve basis. All guests are welcome to stay for seasonal refreshments at the end of the service.