Community Carol Concert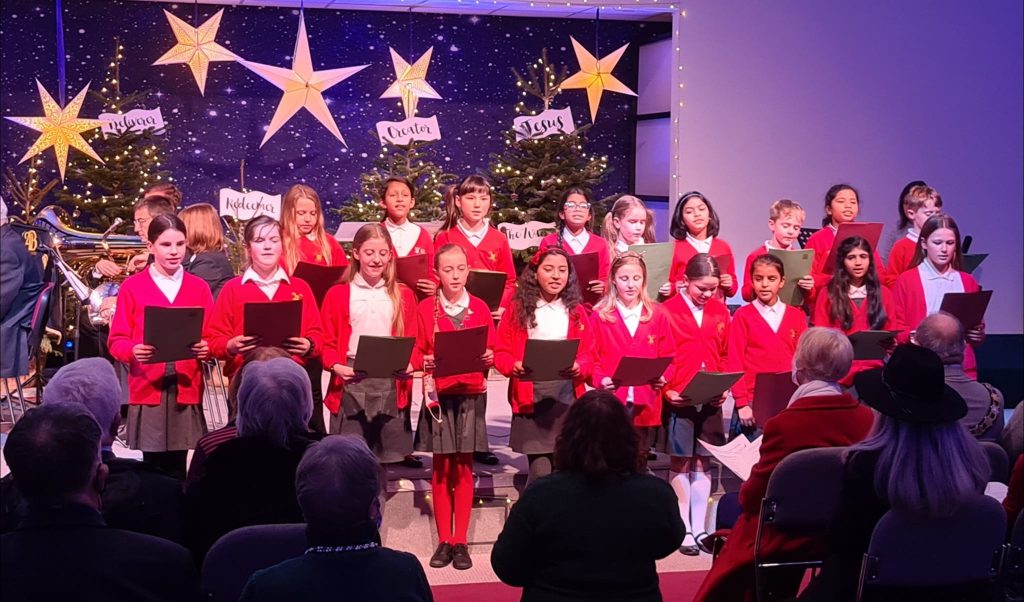 Thank you to everyone involved in making the Community Carol Concert on Tuesday such a lovely evening.
Elangeni School and Woodside Junior School performed a wonderful selection of carols for our audience to enjoy. Countess Howe, HS Lord-Lieutenant of Buckinghamshire and Councillor Rachel Dineley gave heartfealt readings, as to did Lead Pastor Paul Thomas. We were also joined by the Mayor's Charity, Restore Hope Latimer.
We would like to extend our gratitude to all at The King's Church Amersham for hosting the event and ever brilliant Amersham Community Band for the wonderful atmospheric music throughout.