Clean for the Queen – Saturday 5th March 2016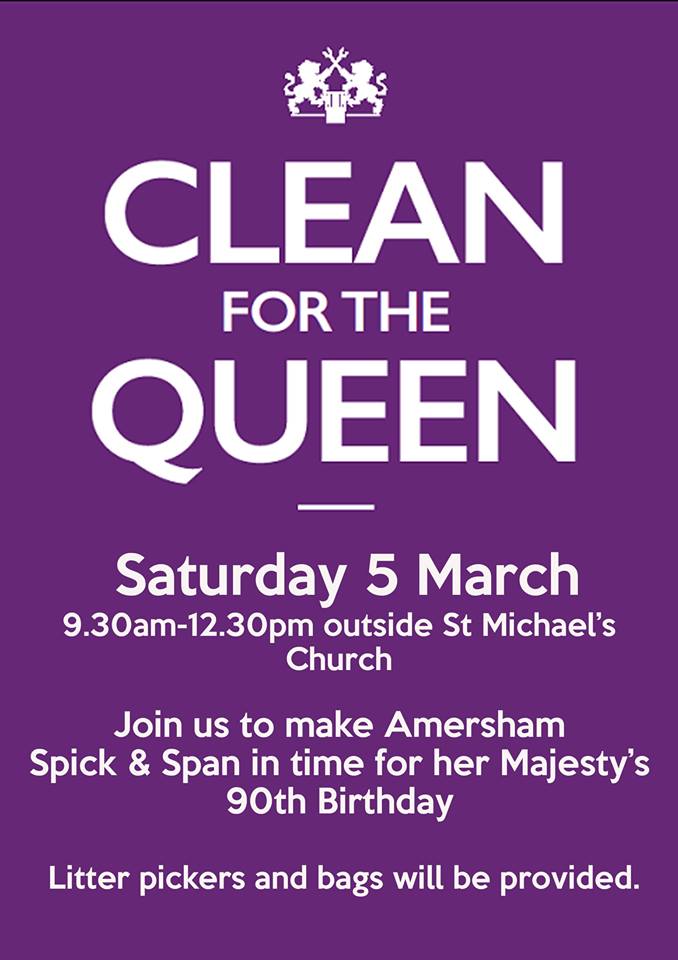 DATE FOR YOUR DIARY –
CLEAN FOR THE QUEEN ON SATURDAY 5TH MARCH 2016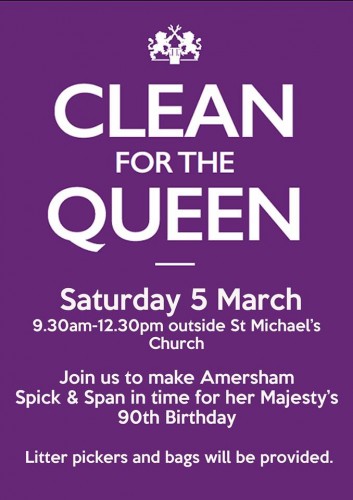 Put the date in the diary…. Saturday 5 March.
Amersham is taking part in the CleanfortheQueen campaign which is a national initiative to tidy local neighbourhoods in preparation for the Queen's 90th Birthday.
We are inviting residents to join us anytime between 9.30am- 12.30pm on Saturday 5 March- outside St Michael's Church, Sycamore Road. Bags and litter pickers will be provided.
Even if you can only spare 20 minutes please pop along..