Children's EcoFest Returns!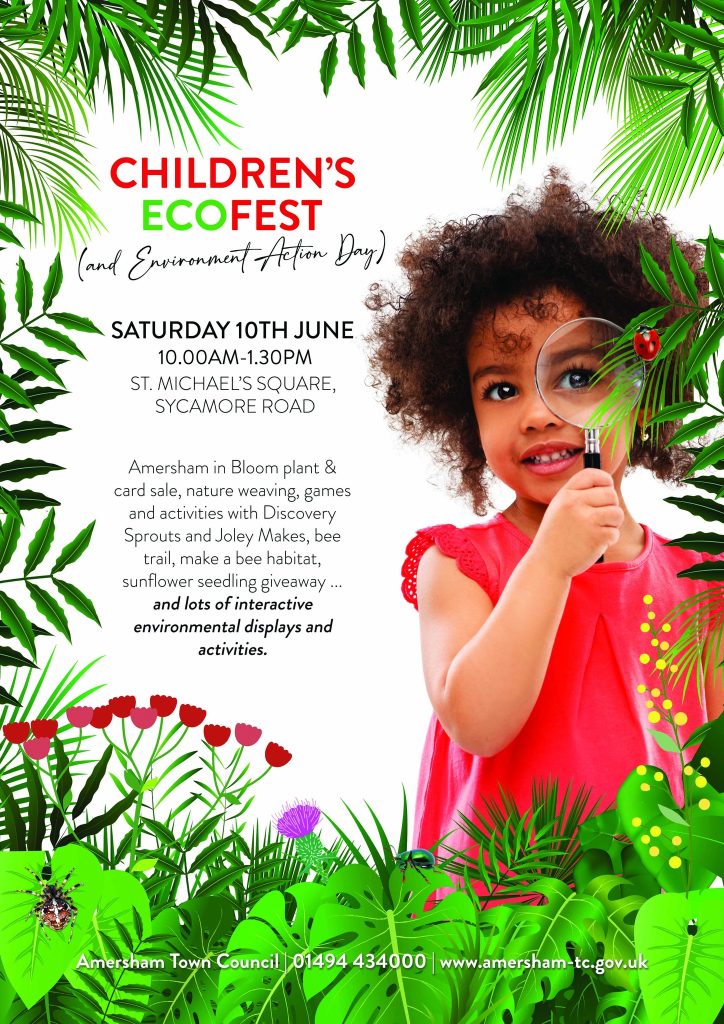 The Children's EcoFest returns this year with more interactive fun and games plus a bee trail and many more activities.
This year, the festival will run alongside the Environment Action Day, so there will be lots to see and do for children and adults alike.
Come and join us on Saturday 10th June, 10.00-1.30, at St. Michael's Square, Sycamore Road…see you there!