Carrols Hardware Store celebrates 35 years!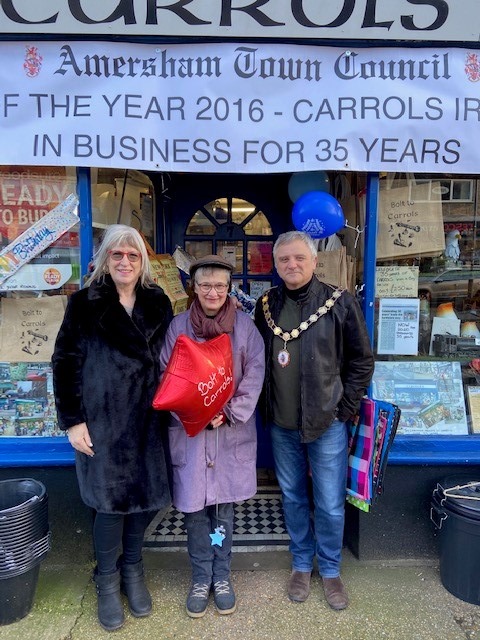 Town Mayor Councillor Mark Flys joined immediate past Mayor Councillor Caroline Jones, to visit Carrols Hardware Store, Hill Avenue, on Saturday. The shop, owned by Carrol Morris, celebrated its 35th year on 1st February- the longest 'one woman' business in Amersham.

Carrols won the Amersham Town Council Business of the Year in 2016.