ATC in the Community!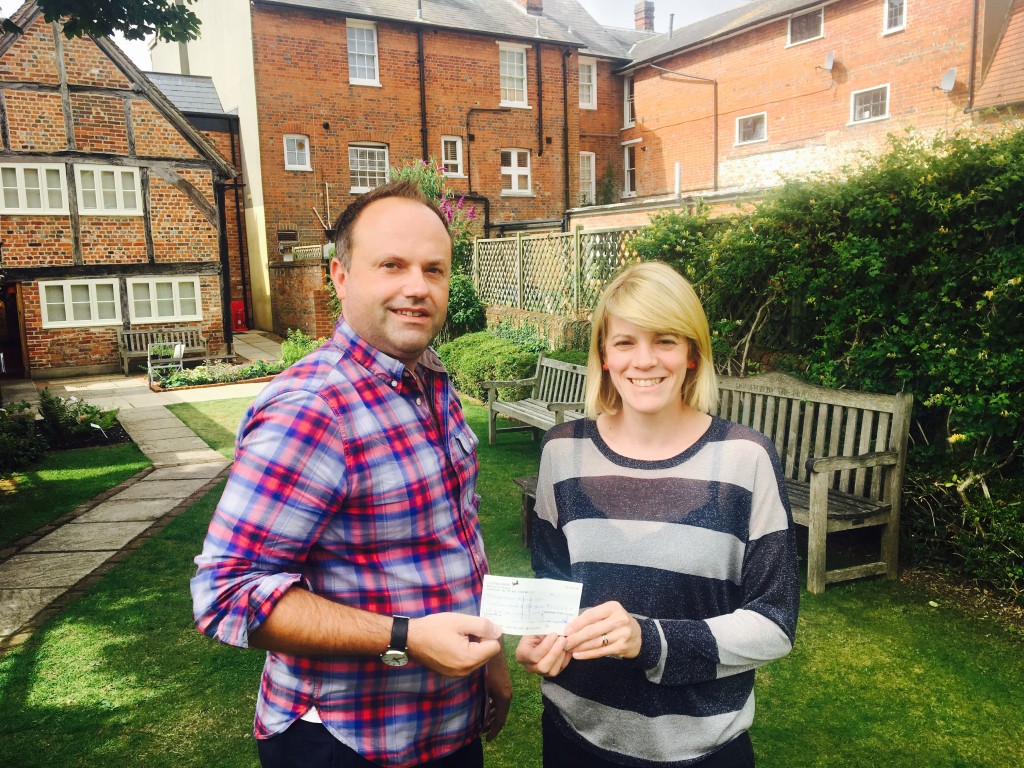 Amersham Town Council – Supporting the Community!
Former Mayor of Amersham, Councillor Mark Vivis had the pleasure of visiting the newly-refurbished Amersham Museum on Friday 28th July 2017 and was delighted to present the Museum's curator, Emily Toettcher with a cheque for £200.00! Councillor Vivis was thrilled to take in a tour of the Museum and its beautiful gardens before presenting the cheque which came from the remainder of his Mayoral Fund.
Amersham Museum re-opened on 12th July 2017 following an extensive refurbishment which took approximately 10 months, in addition to four years of planning. The total cost of the renovation and expansion of the Museum was around £1.1 million which the Museum obtained through the generosity of individual donations, community fundraising and Heritage grants.
Councillor Vivis said "The Amersham Museum forms an intrinsic part of the fabric and history of Amersham and I, as a representative of Amersham Town Council, am delighted to be able to support their development. The Museum holds a very special place in the heart of the Town's community and we are in awe of their achievements following this fantastic refurbishment!"
The newly-enlarged museum is open every Wednesday through to Sunday from 12 noon – 4.30pm with entrance fees costing £3.00 for adults, whilst children go free. For more information about the expansion of the Museum, planning your visit and to find out what's on, why not visit the Museum website www.amershammuseum.org