ATC Annual Town Meeting – Monday 18th March 2019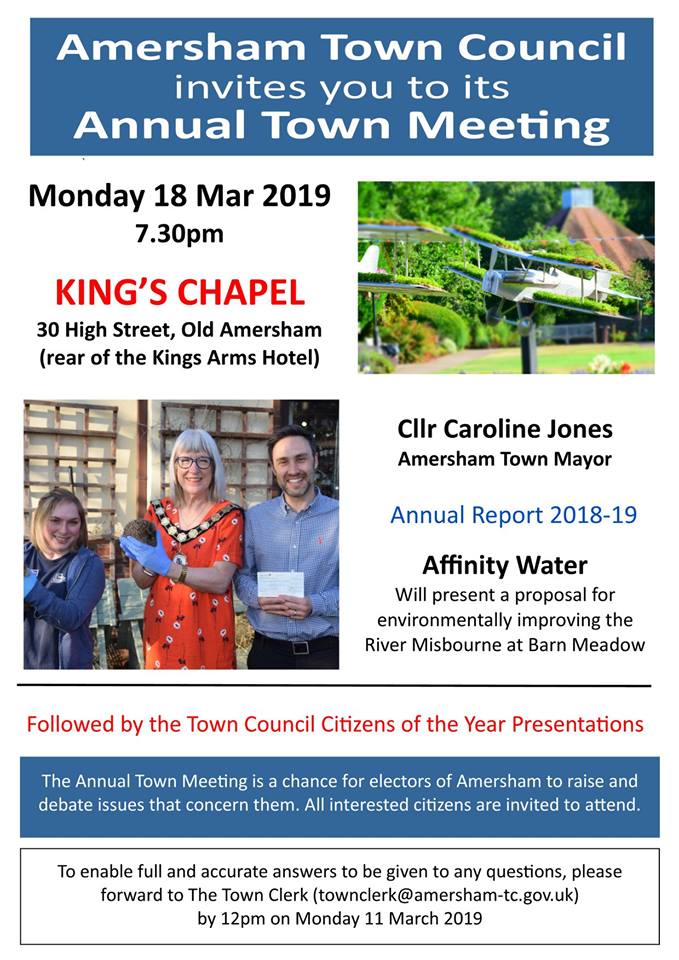 ATC Annual Town Meeting – Monday 18th March 2019
The Annual Town Meeting is taking place on Monday 18th March from 7.30pm at the Kings Chapel in Old Amersham.
Following the meeting, which is a review of the year, the Mayor of Amersham shall be presenting our Citizen of the Year Awards while Affinity Water will outline a proposal for potential improving the River Misbourne.
We very much hope you can join us!
Do you have a question you would like to be addressed by the Town Council? Please forward any questions to the Town Clerks by emailing them at townclerk@amersham-tc.gov.uk. If you prefer, you can also write to us at Amersham Town Council, Flint Barn Court, Church Street, Amersham, Bucks, HP7 0DB.
All questions must be submitted by 12:00pm on Monday 11th March.