Amersham Town Meeting – Monday 13th March 2017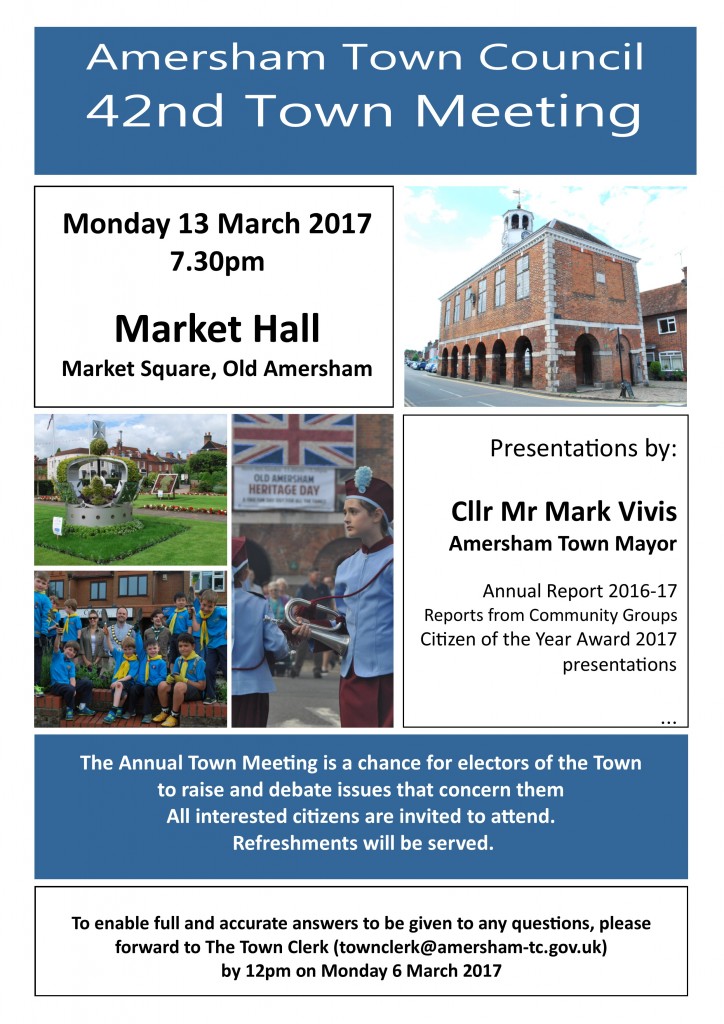 Annual Town Meeting – Monday 13th March 2017
Amersham Town Council is holding the 42nd Annual Town Meeting on Monday 13th March 2017 at the Market Hall, Old Amersham.
The Annual Town Meeting is an opportunity for members of the public to raise and debate issues that are of concern. There will also be a presentation from the Mayor of Amersham, Councillor Mark Vivis, reports from local community groups and the prize-giving ceremony for the Citizen of the Year Awards
The meeting will begin promptly at 7.30pm – If you would like to submit a question to be discussed at the meeting, please forward to the Town Clerk at townclerk@Amersham-tc.gov.uk by 12pm on Monday 6th March 2017 to enable full and accurate answers to be given.