Amersham Street Market this Saturday!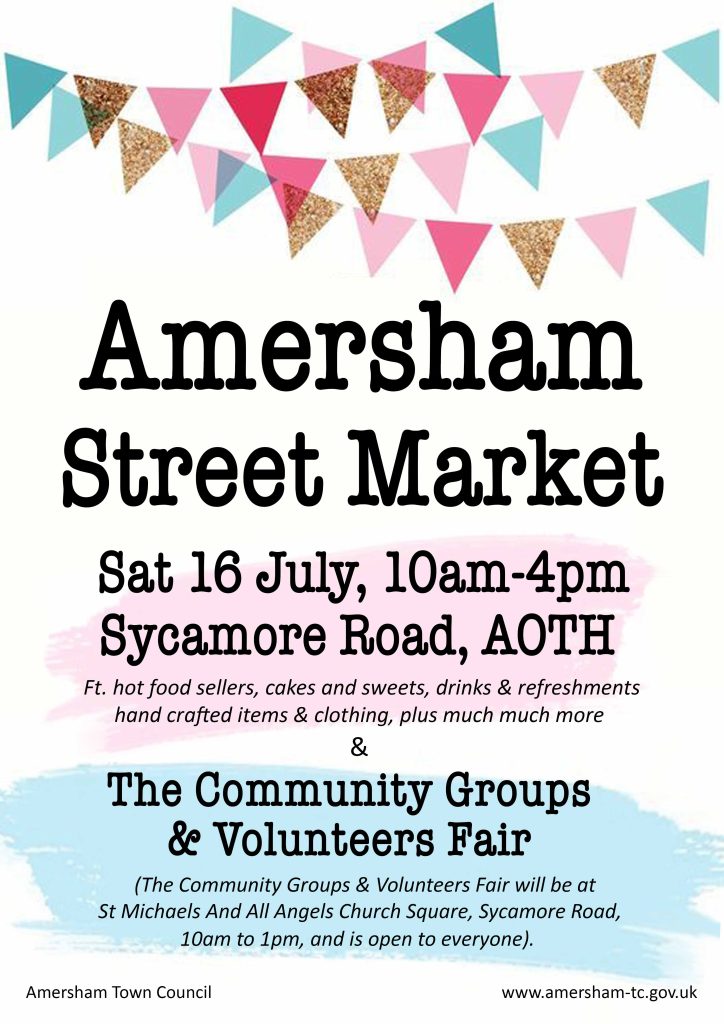 The Amersham Street Market will be taking place this Saturday!! Come join us between 10am-4pm at Sycamore Road, Amersham on the Hill.
There will be over 40 stalls and charities taking part throughout the day. Everything from hot foods and preserves, freshly made cakes and sweets, drink sellers, hand crafted artwork and jewellery, clothing and accessories, book sellers, singers performing live, and of course the The Community Groups & Volunteers Fair (which will run from 10am-1pm)!
The Community Groups & Volunteers Fair has been arranged by the Amersham Action Group, and will be held outside St. Michaels And All Angels Church, Sycamore Road.
We've received a huge response from people wanting to come to this event, thank you to everyone who helped make this possible! So get your sun cream and shades on, and we look forward to seeing you all there!