Amersham Marks the Centenary of The Great War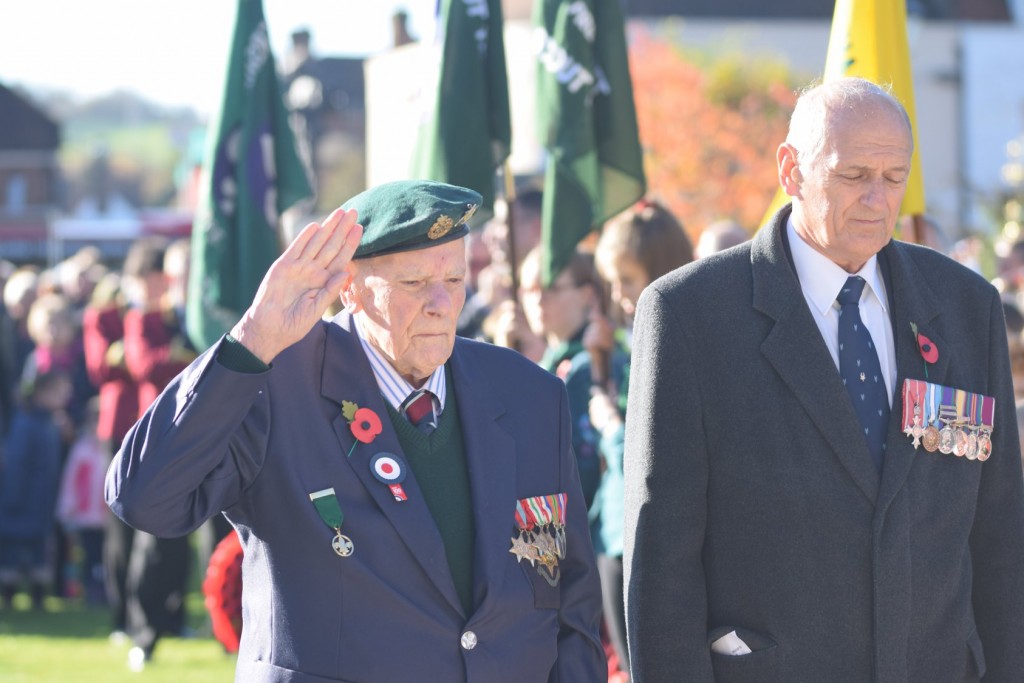 Remembrance Sunday
Amersham, joined the millions of people around the world to commemorate the centenary of the end of the First World War as part of a number of Remembrance Sunday events.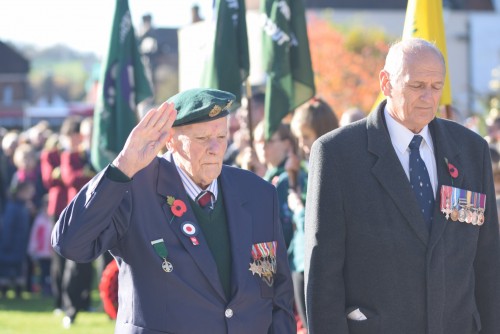 ---

Unveiling of the bench at Sycamore Corner
In association with Amersham and District Residents Association and Bucks County Council, the verge at Sycamore Corner was transformed into a 'Centenary Bed' to mark the centenary of the end of the First World War. Six trees – one of which was planted by the presenter of BBC Two's Britain in Bloom programme – were intentionally chosen for their height and colour. Some of the trees have red berries, blossom or leaves to represent the poppy, while others have white blossom to represent peace.
On Remembrance Sunday one of two commemorative benches were unveiled. We would like to thank Gareth Williams for sponsoring one of the benches, and Bloom Volunteer Carole Taylor for raising the funds through her Amersham in Bloom card sales to buy the other. Once again I would also like to thank the Amersham and District Residents Association for their support and for helping to fund the new border.
---
Centenary Field
On 11 November the Memorial Gardens in Old Amersham were officially declared as a Centenary Field through Fields in Trust. The Town Council has ensured that this valuable community space is protected as a living remembrance to those who fought and lost their lives in World War One; a proud moment for the town.
---
The Nations Tribute – Beacons of Light
On 3rd August 1914, Britain's Foreign Minister, Sir Edward Grey, was looking out of his office window. "The lamps are going out all over Europe; we shall not see them lit again in our lifetime," he remarked. Our country was about to be plunged into the darkness of the First World War, and it would be four long years before Britain and Europe would again experience the light of peace.
In commemoration and remembrance of the end of the Great War and the many millions who were killed or wounded, a national initiative saw a chain of 1,000 WWI Beacons of Light lit throughout the United Kingdom – a century after the guns fell silent.
To mark this occasion, 100 tea lights – decorated by St. Marys CofE Primary School, Stony Dean School, Elangeni School and beavers from 2nd Amersham Common- were lit and lined the path leading to the plinth in the Memorial Gardens. Thank you to all those who attended this poignant event and to Kim Speller of Amersham Band who played The Last Post.