Amersham Heritage Day – SUNDAY 10th SEPTEMBER 2017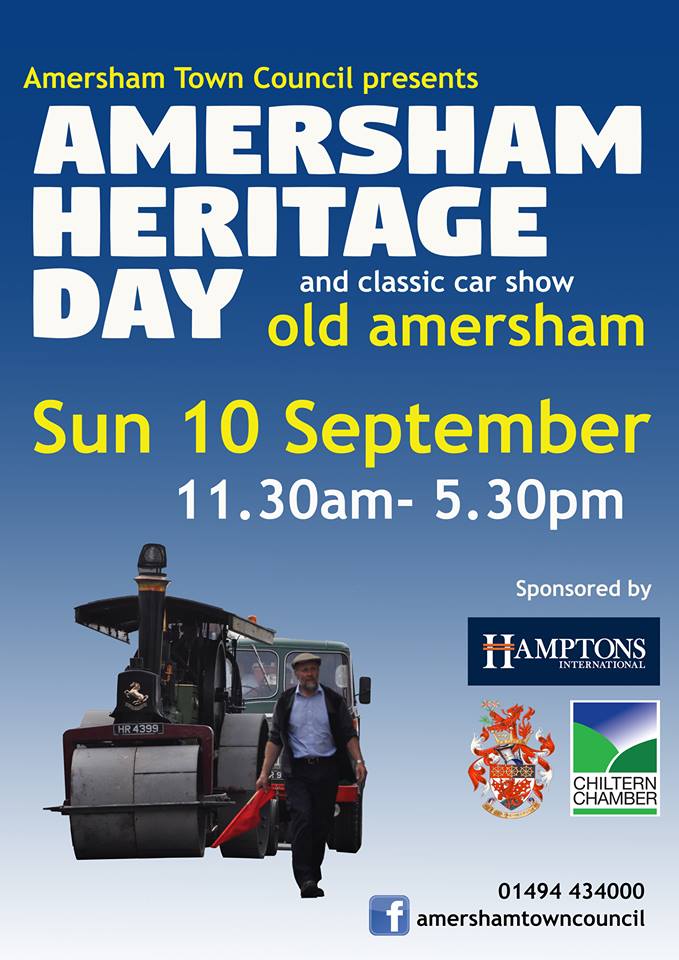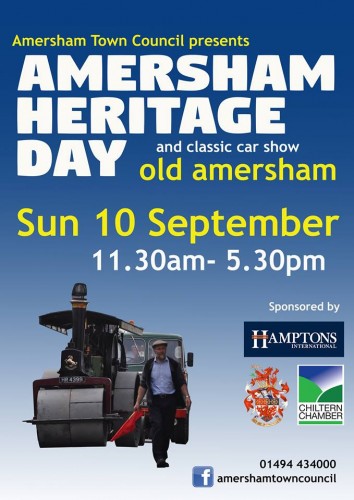 AMERSHAM HERITAGE DAY:
A real family friendly day out – Amersham Old Town will be packed on Sunday 10th September with the return of this year's Amersham Heritage Day. It promises to be the best yet with a jam-packed programme than ever before….with the event taking place from 11.30am until 5.30pm. Catch one of the FREE heritage buses running from Chesham to Amersham including Chesham Bois – the buses are running every 20 minutes from 10.45am to 5.15pm. The Memorial Gardens …will feature entertainment throughout the day including Chiltern Jive Club and Soundforce Big Band. Plus there will be medieval re-enactments, Irish Dancing and the Chesham All Girls Marching Band will be pulling in the crowds! This is in addition to music featuring in several pubs along the High Street, fairground rides, classic cars and Steam Traction engines. Heritage market stalls will line the High Street complementing the craft stalls featuring demonstrations as well as a Victorian Tea Room being held in the Market Hall. And if that isn't enough…..the following buildings will be open to the public including….Kings Chapel, Old Amersham Methodist Church (serving cream teas from 12.00 noon to 2.00pm), Quaker Meeting House & Meadow (serving light refreshments & featuring a display of historical material from 1.00pm to 4.30pm), Amersham Museum, St. Mary's Church including the Drake Chapel and our fantastic Market Hall.
Don't forget to look out for more information on the format of the day on the Town Council website atc.raba.co.uk as well as our Twitter account @AmershamTC – we will be providing updates of the event on our social media accounts using #AmershamHOD
It promises to be the best Amersham Heritage Day yet – we look forward to seeing you there!
Would you like to register your interest in this event? Perhaps you have a classic car you would like to bring along on the day? Contact Amersham Town Council on 01494 434000 or email admin@amersham-tc.gov.uk for more information.
THANKS GO TO OUR HERITAGE DAY SPONSORS –
Hamptons International Amersham & Chiltern Chamber of Commerce!