Amersham Festival of Arts – 15th October 2018 to 28th October 2018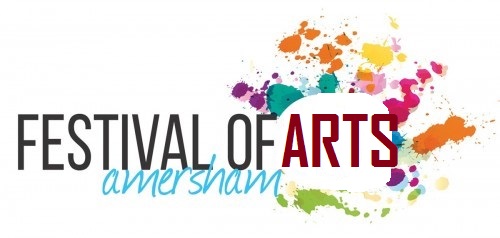 Amersham Festival of Arts – 15th October 2018 to 28th October 2018
CALLING ALL LOCAL ARTISTS & PERFORMERS!!!
Preparations are under way for this year's Amersham Festival of Arts which is being held from Monday 15th October to Sunday 28th October 2018! After the success of last year's revamped Festival, we will be continuing to engage with every corner of the community! The Festival this year will feature the traditional Art Exhibition in the Market Hall as well as Community Pop Up Displays, Interactive Beatrix Potter Themed Tea Party as well as Live Music, Arts Workshops, Poetry Recital and Children's Storytime! At the moment, our timetable looks a little bit like this!………
Community Artwork Displays – Monday 15th October to Saturday 27th October
ATC is working in partnership with our local school and community groups to put together the Community Pop Up Art Displays which will again feature in high profile venues all around the Town! If you are part of a group or organisation who would like to be a part of the Community display, please do get in touch!
Interactive Beatrix Potter Themed Tea Party – Saturday 27th October
This activity is something truly exciting is based on the theme of the famous Beatrix Potter character, Mrs. Tiggywinkles. Plans are currently being worked on and we hope to reveal lots more about this special event in the coming weeks!! Keep your eyes peeled for updates!!
Live Music Nights – Saturday 20th October & Saturday 27th October
The Mad Squirrel Brewery Shop in Sycamore Road has kindly agreed to be our very special venue for two evenings of fantastic live music from a wide range of local musical acts! Make sure you come on down on both Saturday 20th October & Saturday 27th October from approx. 6.00pm to join in all the fun!
Art Festival Exhibition in the Market Hall – Saturday 20th October to Sunday 28th October
The Arts Festival Exhibition is a fantastic opportunity for artists of all mediums and ranges of experience to display their works at our exhibition held in the historic Market Hall in Old Amersham. ATC are now calling for entries to this year's Exhibition and we cannot wait to see all the wonderful works that will be on display! Full details and entry forms are available from local Art Groups, the Town Council office and Town Council website atc.raba.co.uk
20% of the profits from the sale of the exhibited items will go to the Amersham Town Council Grants Fund which goes to support and encourage local initiatives.
CALL FOR VOLUNTEERS, SPONSORS, and possible ENTERTAINERS!!!!
We would really like to hear from anyone who would like to be a part of this year's Amersham Festival of Arts! We are in particular looking for volunteers, potential sponsors and budding entertainers, artists and musicians! For more info contact the ATC Office on 01494 434000 or via email at admin@amersham-tc.gov.uk