Amersham In Bloom
Colourful tulips across the town
We hope that you're enjoying the wonderful display of tulips that we planted beneath the street signs around town.
A huge thank you to all the residents that kindly sponsored the bulbs back in autumn and to Patrick Hudgell for the wonderful photographs.
Amersham working as a community!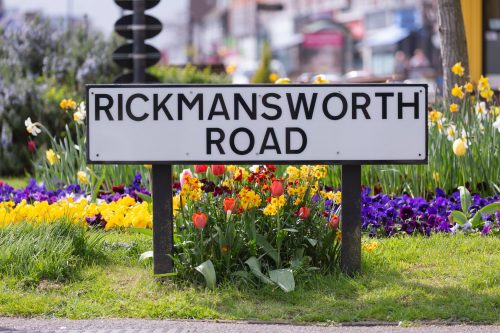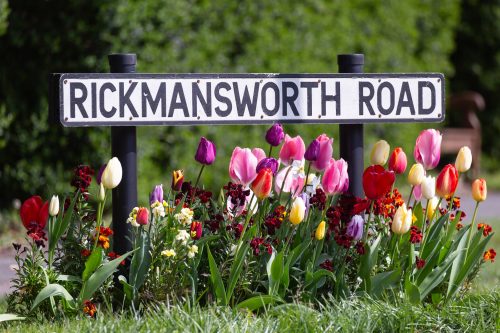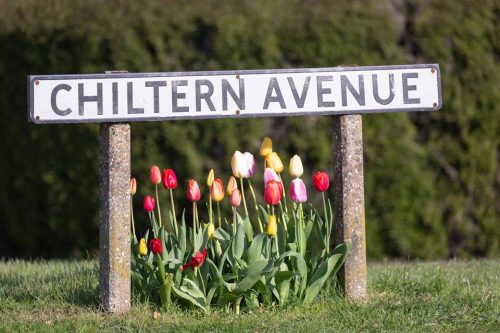 Bloomers taking on mini plug plants
Question: How long does it take to 'pot on' 1872 mini plug plants?
Answer: Just one hour when you have 16 dedicated bloomers.
.. These plants comprising of dwarf sunflowers, rudbeckia and cosmos, will be planted under the street signs in late May.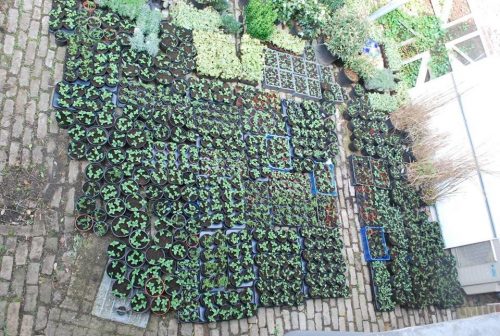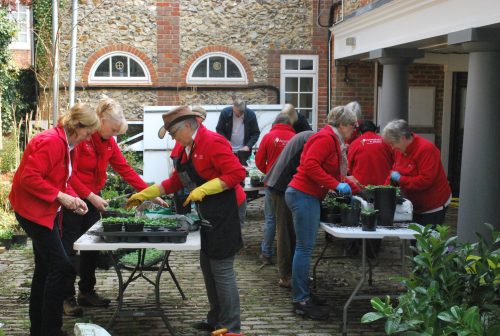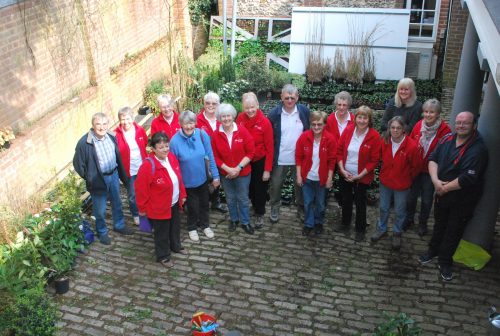 Amersham Enjoys Success at the National Bloom Awards
We are delighted to announce that Amersham received a GOLD award at the Britain in Bloom National Finals Ceremony in Belfast on 19 October. In addition to this highly sought-after accolade, Amersham was also presented with the RHS award for Involving Young People and Children, for 'demonstrating excellence in this particular area'. Quite a feat considering that we were chosen over the other 76 national finalists, who are regarded as the best in the UK.
We are the first town in Buckinghamshire to achieve gold standard nationally and only the third entrant, since the start of the century, from the Thames and Chilterns Region (Berkshire, Buckinghamshire and Oxfordshire) to achieve this feat.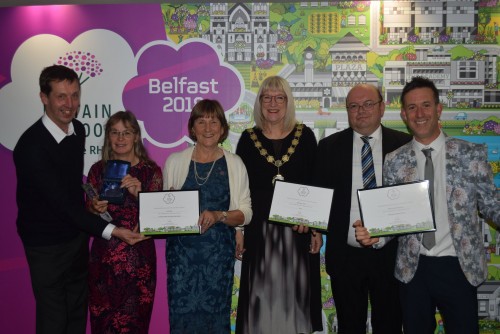 Town Mayor Councillor Caroline Jones, led a delegation from Amersham which included Councilor Andrew Seymour; volunteers Jill Mace and Carole Taylor; Steve Catanach and Town Council Groundsman Stephen Hansford.
This national success follows a Gold at the Thames and Chilterns in Bloom Regional Awards which took place in Woodley. In addition, Amersham was also awarded a National Certificate of Destination for Parks for the Memorial Gardens display, a gold award for the Memorial Gardens and a regional award for (best) horticulture.
Chestnut Lane School was named the best school in the region, receiving the Mark Mattock School Challenge Award, while Stony Dean School received the regional award for involving children and young people… Quite a list of accolades.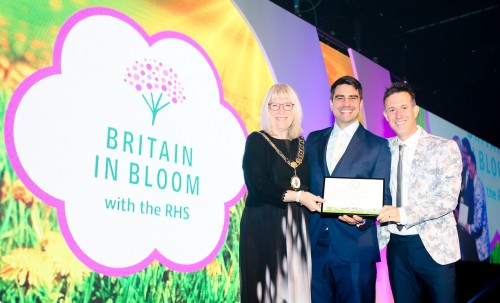 These awards are a testament to the hard work and unwavering commitment of both the Town Council and Amersham in Bloom volunteers- a formidable partnership! Similarly, we couldn't achieve such an incredible results without the support of local schools, businesses, community groups, Scout Groups, Chiltern District Council, Serco and Buckinghamshire County Council- It is truly collaborative effort. Of course a special mention to Andy Honour who created the wonderful models in the Memorial Gardens which commemorate the centenary of the end of the First World War.