AMERSHAM CLEAN UP DAY – Saturday 19th & Sunday 20th September 2020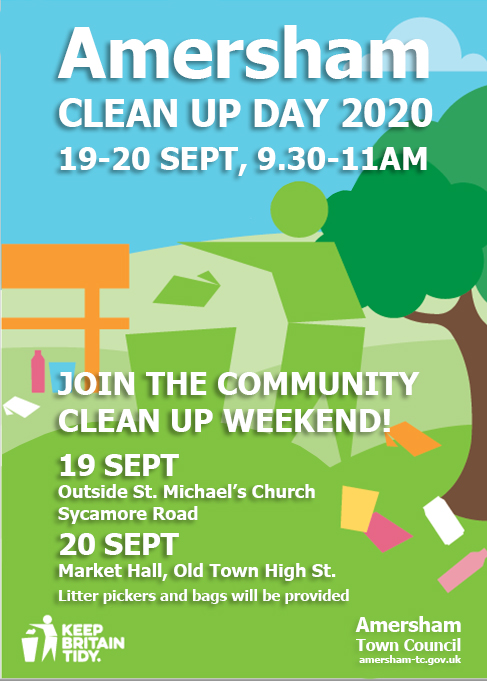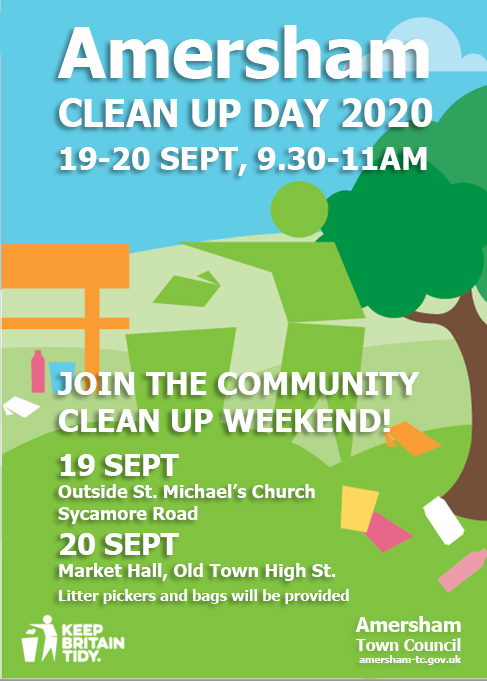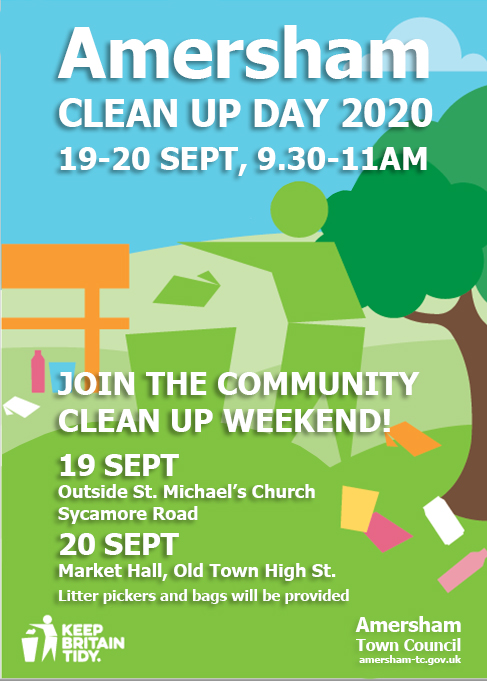 AMERSHAM CLEAN UP DAY – Saturday 19th & Sunday 20th September 2020
We are proud to have a great community in Amersham. While it is truly saddening to see some antisocial behaviour taking place in our town, we know that the majority enjoy and respect the area in which we live.
With this in mind, we would like your help to please join us to help rid our town of litter for Clean Up Day 2020, which will now be taking place on the following dates.
Sat 19th September, 9:30am, Sycamore Road (starting outside St Michael's Church)
Sun 20th September, 9:30am, Old Town High Street (starting outside Market Hall)
We shall be handing out bags and litter pickers from our stalls at the locations mentioned above.
We look forward to welcoming you all there!