Amersham Arts Festival on the Web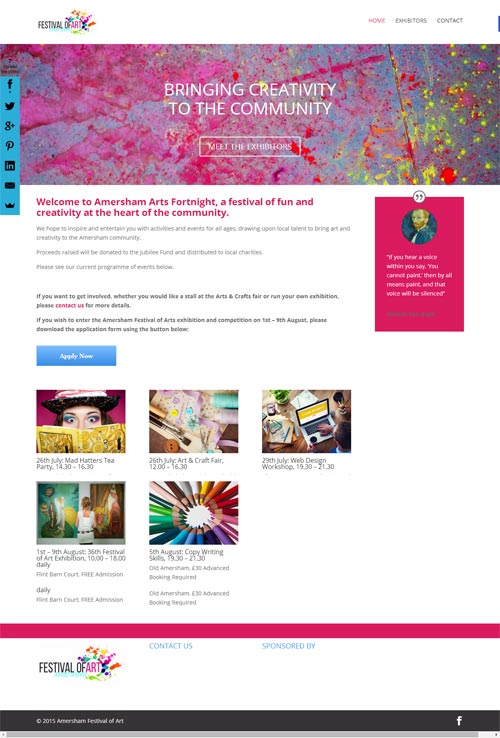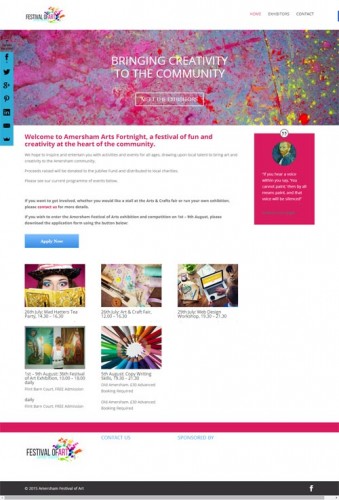 In an exciting development, Amersham Festival of Art now has its own web site.
The site will enable the online profile of the Festival to be developed in a way that would be beyond the scope of the Town Council web site. It is especially appropriate as we broaden the Festival of Art, now in its 36th year, into an arts and crafts showcase under the title Amersham Arts Fortnight.
The fortnight starts in the Old Town on Sunday 26 July with the popular French Market; Art and Craft Fair in Market Hall and the Mad Hatter's Tea Party in the Memorial Gardens.
Throughout the fortnight, there will be an array of demonstrations; artists at work; Street Art; music, dance and even a web design course. You can get details of all the individual events from the web site.
We are very lucky that Amersham has so many events and activities it can be proud of. Maybe the Festival of Art web site will show the way for further initiatives – watch this space!
You can also follow the Festival of Arts on its own Facebook page.