Amersham in Bloom receives recognition from the RHS and Thames & Chiltern in Bloom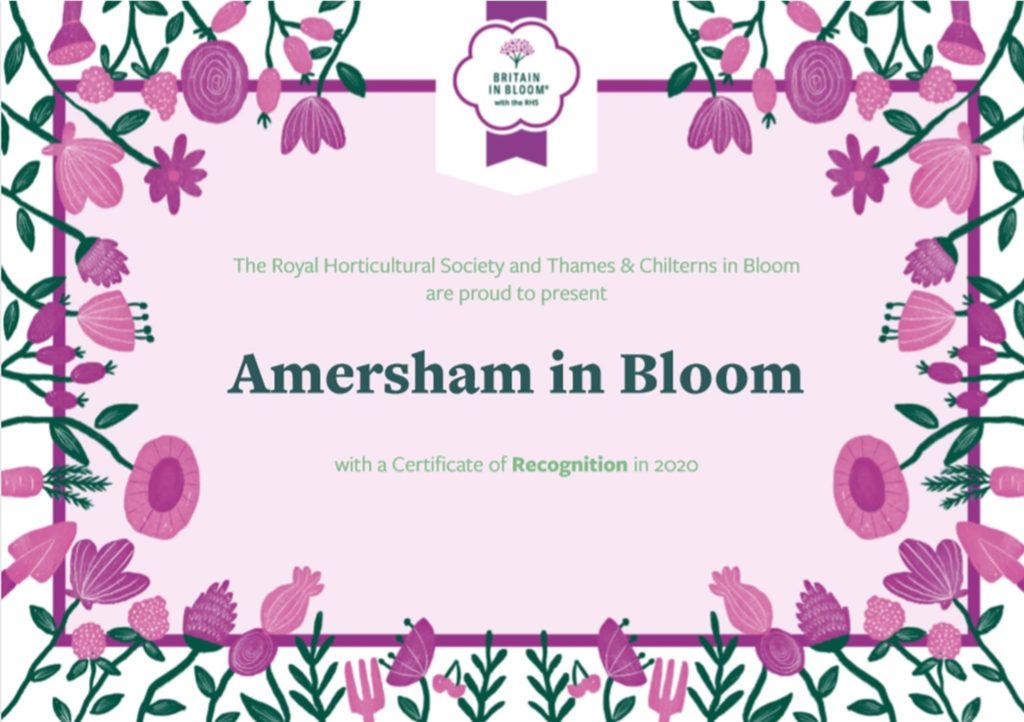 Back in March, when we needed to reconsider our plans for Bloom 2020 due to Covid 19, we were unwavering in our desire to ensure that Amersham would remain colourful, while maintaining our efforts to bolster our environmental responsibility.

Thanks to the dedication of the Town Council and the volunteers, we are proud of our achievements over the past six months. These include the Old Amersham Sensory Garden, further verge tree plantings, the completion of the biggest bug hotel in Buckinghamshire, the creation of new beds, and thoroughfares that were as colourful (or even more so) as ever.

While some towns and communities suffered and struggled through no fault of their own, Amersham gleamed and continues to shine.

Yesterday, we were thrilled to receive recognition from the RHS and Thames and Chiltern in Bloom who presented the Council (electronically, of course!) with a certificate of recognition and a certificate for inspiring others in 2020. A certificate of recognition was also awarded to the group for the Memorial Gardens, a testament to the effort and dedication of all involved.