45th Annual Town Meeting & Citizen of the Year 2020 – WINNERS ANNOUNCED!!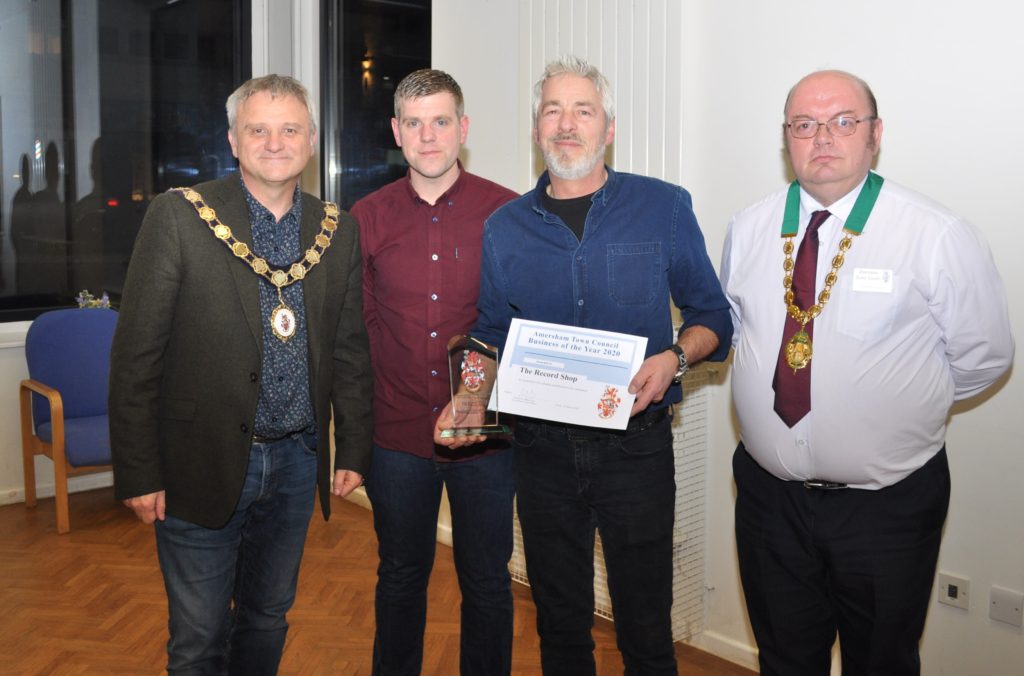 45th Annual Town Meeting & Citizen of the Year 2020 –
WINNERS ANNOUNCED!!
Amersham Free Church played host to the 45th Amersham Annual Town Meeting on Tuesday 10th March 2020.
On the night, Town Mayor, Councillor Mark Flys, also presented this year's ATC Annual Report…. highlighting all the exciting things we here at ATC have been up to for the past twelve months.
After the formalities were completed, it was then time for the Prize Giving for this year's Citizen of the Year Awards!! HUGE CONGRATULATIONS to Alan Bath for being crowned this year's CITIZEN OF THE YEAR!! 
Business of the Year went to The Record Shop for their continued hard work and dedication to provide a friendly, helpful and knowledgeable store for the town, always willing to go above and beyond to help since they opened their doors in 2005.
The Mayor's Special Award was won by the 1st Chesham Bois Scout Group Leaders, led by Andy Honour, who have worked tirelessly to empower young people to learn new skills and of course their ongoing commitment to Amersham in Bloom, which, since 2014 has included the replica biplane commemorating the 100th anniversary of the start of WW1, the funfair display at the Memorial Gardens, complete with carousel, big wheel and helter-skelter, the poignant display commemorating the centenary of the end of WW1, which remains in the memorial gardens, and the peace garden which now takes centre stage at the Memorial Gardens.
And of course as mentioned above, the Citizen of the Year 2020 award was won by Alan Bath. Alan has been a Youth Worker for the last 12 years, during which time he has run the Chiltern Youth Club, part of the Youth Club team at Christ Church supporting 11 to 15 year olds every Monday evening, including children with Special Educational Needs. Since 2018 Alan started helping with "MAD (Making A Difference) Fridays" at Woodside School, as well as taking older children to "Youth Cafe" enabling the young leaders to have a space to socialise safely with people of their own age. Alan is also involved in Street Kids Direct and has been an integral member of the Governing Body at St George's C of E Infant School in Amersham for the past 12 years. Well done Alan, you thoroughly deserve to be Citizen of the Year!
A truly wonderful set of winners and a very special evening for them and their friends & families! Congratulations once again to all.